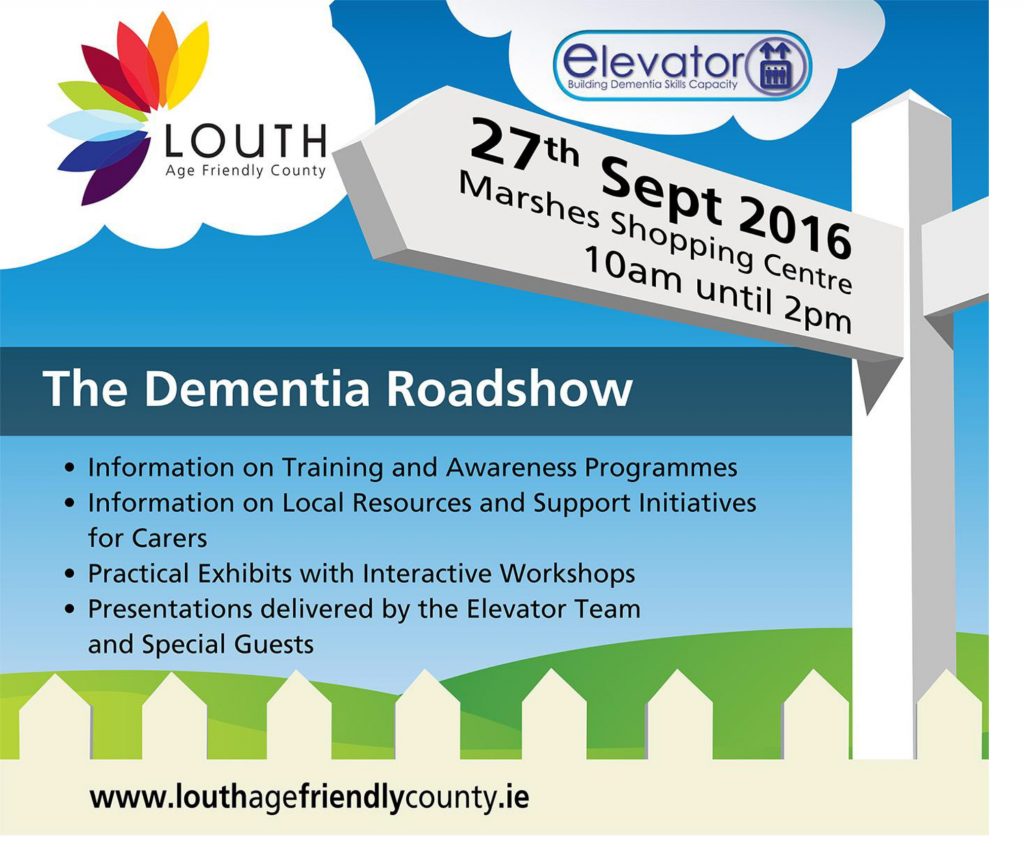 The Age Friendly Programme is hosting the Dementia Elevator Roadshow in the Marshes next Tuesday 27th September between 10.00am and 2.00pm. The objective of the event is to raise everyone's knowledge of dementia up one notch.
On the day local and national experts in Dementia will provide details of local supports and national free online training.
Every day eleven people over 65 are being diagnosed with Dementia. There are already 48,000 people living with Dementia in Ireland.  You may know some people in your own family or community. In general, there is no advice provided to family when a diagnosis is made.