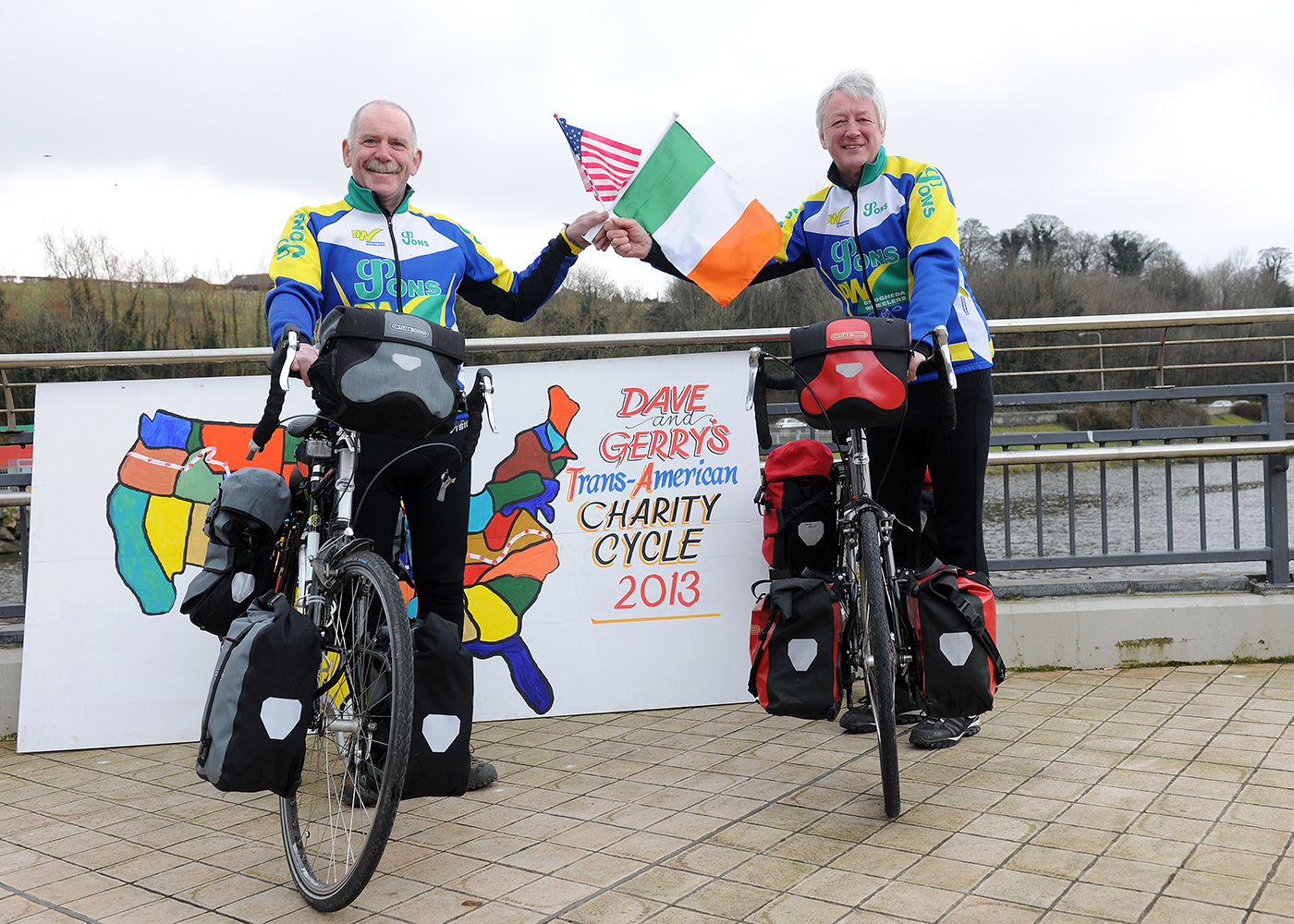 As you all know Dave Turner and Gerry Mulroy cycled across America to raise funds for our organisation. They had a great time, in spite of the length of the journey and the difficult weather!
Dave has now written a great book sharing their experiences with us. Here's what he had to say about it. "I wrote this book because I wanted to record our amazing adventure cycling across the USA. We followed the Trans-Am route starting in Yorktown, Virginia, and finishing in Florence, Oregon. There are no detailed maps, just accounts of where we were, where we went, people we met, what we saw and our daily adventures, plus lots of photos."
If you have supported Dave and Gerry on the journey you'll really want to read this great book.
You can order the book by clicking on the link below. The book is €16.99, with an additional €5 to cover postage and packing (worldwide).
The link will bring you to a form where you can enter your details and you subsequently receive a payment request (via PayPal) from DWTurner@eircom.net (Dave's email address). Please allow 48 hours.
Click here: Journey of a Lifetime
If you have any problems please send an email directly to Dave.
It's a great read. Enjoy!