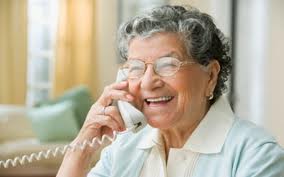 This free and confidential service offers a telephone call (during the normal working week) to check that people are safe and well. This reduces feelings of isolation, insecurity, loneliness and vulnerability.
We can remind you of hospital/doctor appointments, for example. If we do not get a reply we will speak to your nominated contact person (family member or neighbour).
FREE PHONE: 1800 200 100 for further details or pop in to us for a chat.  Download our Good Morning Drogheda Referral Form here.