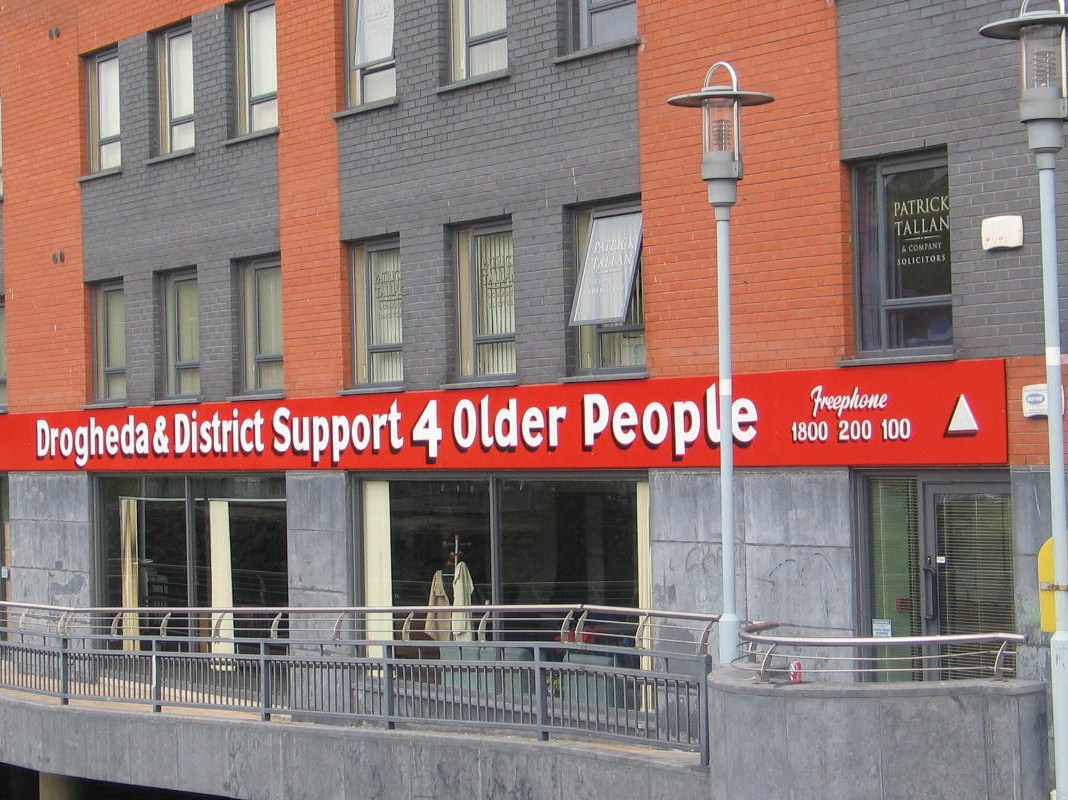 Welcome to the home of Drogheda and District Support 4 Older People. We provide many different services for older people. You can read about what we do here on our web site, or you can drop in to our office at:
Unit 7, The Haymarket, Drogheda, A92 H317, Co. Louth.
Opening Hours:-
Monday 9.00am – 1pm
Tuesday 9.00am – 1pm
Wednesday 9.00am – 1pm
Thursday 9.00am – 1pm
Friday 9.00am – 1pm
Contact Details:
Free Phone: 1800 200 100
Phone: 041 9847764
Mobile: 086 3772777
Email: dds4op7@gmail.com
Facebook: Drogheda and District Support 4 Older People
Why was this organisation established?
The main objective of this organisation is to provide support for the health, safety, wellbeing and community involvement of older people residing in Drogheda and the surrounding area.
This is achieved by harnessing the many skills and talents of our older people so that the community will benefit from, and value, the wealth of their experience and wisdom.
Governance Code
We are now fully compliant with the requirements of the Governance Code. You can see our code here. The Government Code's requirements can be found on www.governancecode.ie
Want to help?
If you feel that you might be able to help us, and have some time to spare, we'd love to hear from you or you could call down to our office and have a chat with us. Age is not a barrier as we have volunteers of all ages.