A Travel Voucher Sponsored by Globe Travel is the Star Prize in our Monster Easter Raffle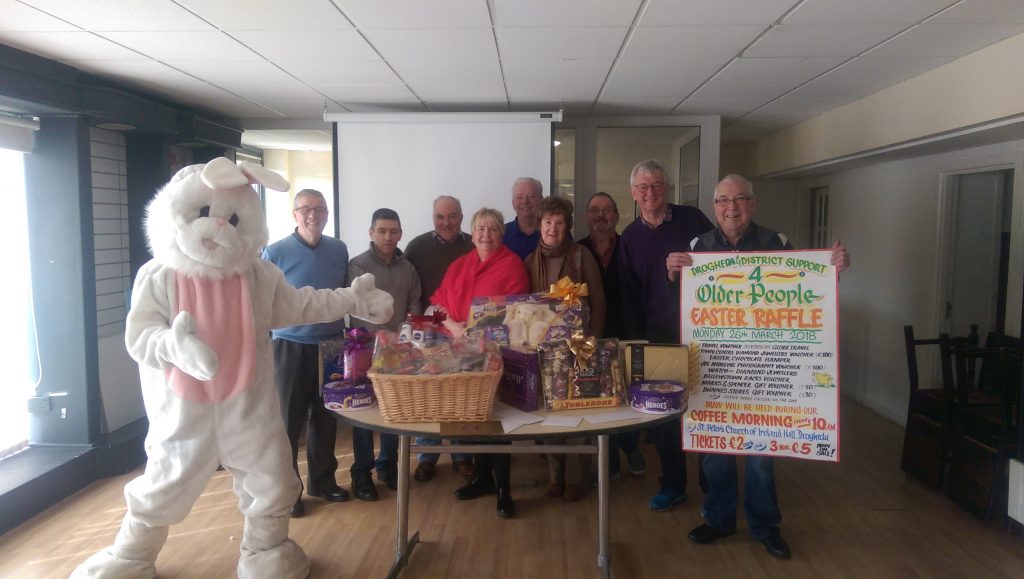 A travel voucher is among the wonderful prizes in this year's Drogheda & District Support 4 Older People Easter Raffle.
The draw will take place in St. Peter's Church of Ireland Hall, Peter Street, Drogheda at our annual Easter Tea & Coffee morning which will be held on Monday March 26th 2018 from 10am. The tickets are priced at €2 each or 3 tickets for €5 and are available from the office, any committee member and will be on sale at both Scotch Hall Shopping Centre and The Town Centre Shopping Centre in the next few weeks. For further information call 1800200100 / 0863772777 / 0419847764.